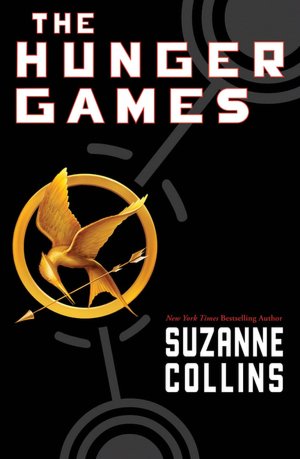 image from www.barnesandnoble.com
The Hunger Games by Suzanne Collins
Call number FIC COL
The Hunger Games: Age Appropriate?
By Dorothy H. 5th grade
Parents are depriving their kids of The Hunger Games! Parents probably think it's too gory. I've read the books and I've seen the movie. The movie is more vivid but the book gets your imagination flowing. It gets these really gory thoughts in your head. Your thoughts start to seem real. The movie is more graphics and special effects than your thoughts. This message is not that our world is full of murderers, but that our world is broken and needs to be fixed. It's like Michael Jackson's Earth Song, it's very emotional and makes you feel like your life is imperfect.
Parents should let their children see this movie or read the book because it makes you want to be a better person. So, you don't have to end up fighting your friends. I would suggest parents allow their children to see the movie because it doesn't make you feel like it's real. Either way, parents should review the book/movie before you let your child see or read The Hunger Games.
Hunger Games Personality Quiz